Drop servicing is another great way to make money online and for some reason, not many people have talked about it. If you have ever looked at making money online, you have likely heard of drop servicing. Unlike dropshipping, which has you selling physical goods from a supplier and shipping them to your customers from their warehouse, drop servicing is all about providing online services that you outsource from a dedicated supplier. Learn about what it is and how this new business model works.
Read More:
What Is Drop Servicing & How Does It Work?
Also known as service arbitrage, drop servicing is a business model that has you providing niche-based services to clients that come from a dedicated supplier. In a nutshell, drop servicing works similar to sub-contracting; you find customers that need services like web design, SEO, and Facebook Ad Management, they place an order with you, and you place the order with your supplier (or freelancer).
The hidden gem that makes drop servicing scalable, profitable, and worth your time? You know exactly how much the freelancer or supplier costs, allowing you to create a price difference that gives you a high-profit margin. You simply find a freelancer that works within your budget, then mark up the service "X" amount to give you the profit margin you want.
---
Start Your Own Drop Servicing In 24 Hours
How does it work?
Here's an example of how Drop Servicing works in 3 easy steps:
1. You buy a Reseller Website from us and you drive traffic to it. You get an order for 800$.
2. You send the order to the supplier who fulfills the order for 400$.
3. You deliver your customer's order and make 400$ worth of profit by simply sending a couple of emails.
It is easy to make $2000 to $10,000 per month with 1 sale a day.
We only build reseller websites based on the niche that trade in Digital Services, like Web Design Services, App Design Services, Social Media Services, Digital Marketing Services, Graphic Design Services, SEO Services, Virtual Assistant Services, and Video Production Services to name a few.
Benefits Of Drop Servicing
Set Your Pricing
Pick Your Niche
Pick Your Suppliers
Customer Satisfaction Guarantee
Supplier Takes Care All
Higher Profit Margins
Work From Home
---
What Can You Sell as a Drop Service?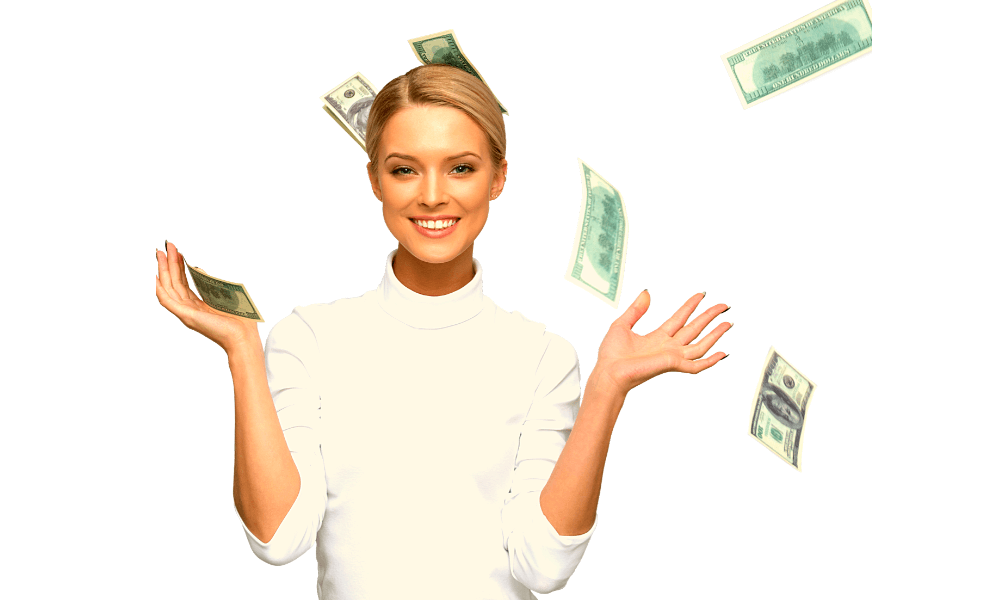 Practically, anything. The beauty with drop servicing is that you will have a dedicated supplier that has the know-how to get the job done. So, you don't need the experience or the knowledge yourself, you just simply facilitate the sales. This allows you to offer services in hundreds of thousands of niches. Examples include.
And many more!
Is Drop Servicing Profitable as a Business Model?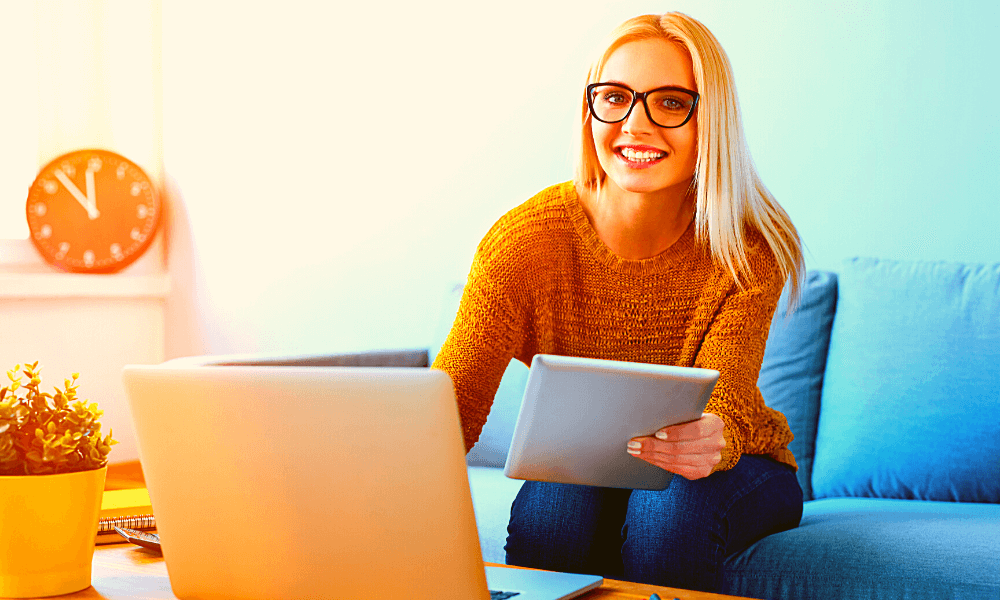 While the online marketplace and global connections that we have offer up a lot of opportunities for making money, drop servicing as a business model is one of the easiest to start with and it can become lucrative really quickly. The trick to making it lucrative is all in the niche research you do ahead of time, launching a service that is unique, and consistently providing high-quality work to customers. If you are wondering why drop servicing is profitable as a business model, here are 5 reasons.
1) You do not require inventory.
Unlike eCommerce stores that use dropshipping as their method of business, those who use dropshipping as a service do not have tangible and physical products. This means you do not have to worry about an inventory running out or having to refund products that customers did not like.
The only thing you need to do with drop servicing is to make sure that all work that is outsourced is given to reliable, trustworthy, freelancers that deliver high-quality deliverables on time. This will prevent you from getting complaints or getting bad reviews which would otherwise tarnish your reputation.
2) You charge your own rates.
You have complete control over the rates that you charge for your drop services. When starting, it is popular to charge lower rates to attract your initial customers and land work. Once your business grows, you can raise your rates on account of your high-quality services. As your drop servicing business scales, you may attract high-end clients that offer considerable money for contracts with you.


3) No products to ship.
You do not have to worry about shipping any physical products, dealing with broken products, and/or refunds. With drop servicing, all that you need to do is accept client orders, outsource to a freelancer for a lower cost, and make a profit. Just make sure that the service is done right and done on time.
4) Very easy to get into!
This business model is one of the easiest to get into and one of the quickest to scale. How to start drop servicing? Identify a niche you are knowledgeable about and launch a unique service around it.
5) There are high-profit margins to be had.
Since you have direct control over the rates and who the work gets outsourced to, you can charge a considerable amount by hiring top-notch talent on a full-time schedule at a reasonable price. This allows you to earn a profit that is double or triple that of what you are paying to outsource the work for. This leads to high-profit margins very quickly.
So, is drop servicing profitable? Yes, yes it is.
Read More:
9 Tips & Tricks on How to Start Drop Servicing as a Business Opportunity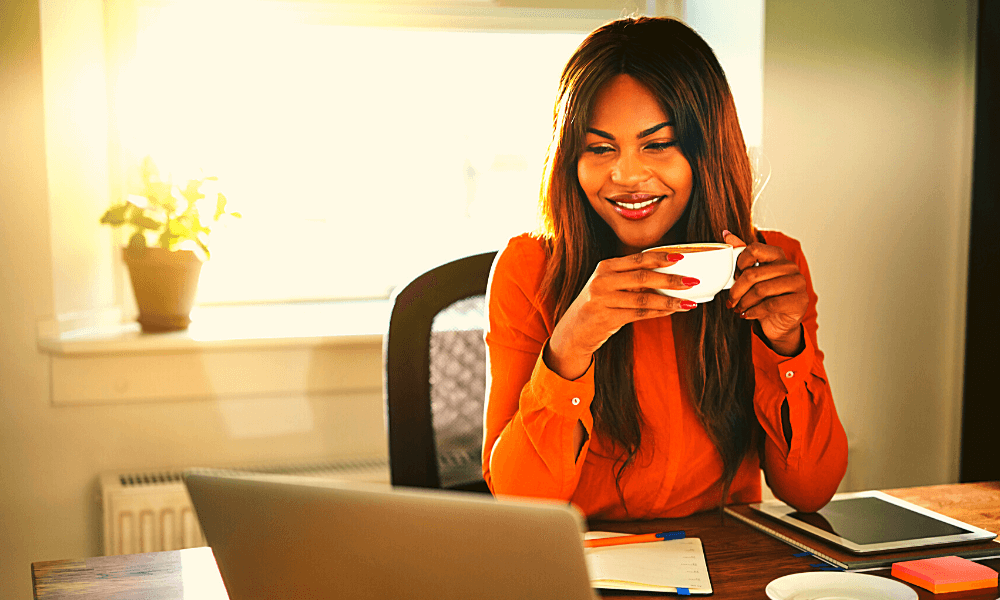 If drop servicing is a business model that intrigues you, then you'll need to learn the beginner tips on how to start drop servicing. Here are a few to get you started with this fantastic business opportunity.
1) If creating a drop servicing store, choose a platform that is affordable, flexible in product pages and collections, and has multiple payment gateways. You also need to be able to integrate apps into your store and choose a store platform that is easy to build and has a monthly cancellation option.
2) When picking freelancers, have multiple you can rely on. You want a pool of dedicated suppliers so that you can offer the best quality possible. For instance, not all writers can pump out high-quality fiction, so you'll need several that can write on a variety of topics if you are drop servicing blog articles.
3) While you should pick a niche service – something that is very specific like website design or search engine optimization, you should also offer related services. A great example of this is eBook writing services which allow you to also offer eBook cover design and eBook formatting.

4) Consider offering bundled services but be careful with how you go about it. Make sure that the price you are charging still accounts for the freelancer's service + a healthy profit margin.

5) When trying to decide on a service to drop service, create a checklist, and brainstorm every possible skill that you have interest in, that has a high demand, and that has high-profit margins with a wide range of pay among freelancers.

6) You can look for freelancers or dedicated suppliers either through marketplaces like Fiverr, UpWork, Job Boards (Problogger), Freelancing Groups, and Freelance Website. You can use reseller programs to find full packages that already have dedicated suppliers.

7) When looking through freelance candidates, you want someone who has high ratings, a high order completion, a quick response time, and someone friendly to work with. Yes, this will take time to go through their profile and you will need some money to invest if you want to try them out first.

8) Don't forget to offer rushed delivery services, tiered pricing, and upsell as you grow! This will help you get the most out of your clients.
10) If you choose to create a drop servicing website for your services, you will need to create a portfolio, use ads to drive traffic, and optimize your site. Another great page to add in is one that outlines your case studies as you scale your business – clients love to see past results.
Where Can I Find the Best Drop Servicing Niches for Today's Market?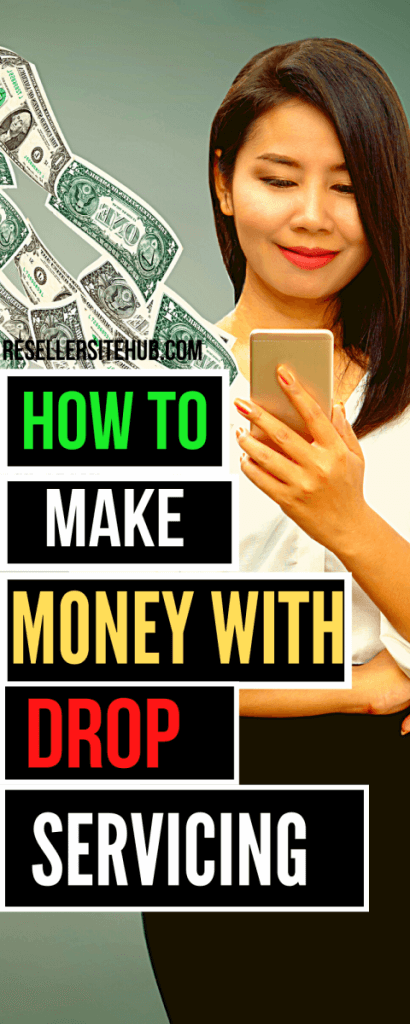 While drop servicing is easy to get into and it can scale rather quickly, you are still required to do a ton of research on market niches before you can truly get started. This can be an issue for some people who are either not very good at research or do not have the time to spend hours and hours on niche market research. The best way to get around this and still come out with the best drop servicing niches available for today's market is to use a Reseller Business. This will get you drop servicing in less than 24 hours without all of that time-consuming niche research!
What is Reseller Business Site?
When you use a Reseller site, you become a reseller which is someone who purchases a product or service from a company and then sells it at another price; often a higher price to make a profit. With a reseller website, this is a package-plan that gives you the ability to use it to resell the product or service that comes with it. It works really well because you can use it to create new income streams, minimize production costs, and minimize the risk of failure.
Here is how to start drop servicing in 24 hours or less with 13 of the best niches available Right Now. The bonus with this reseller business sites is that every package comes with dedicated suppliers – no effort on your part required!
1) Web Design Reseller. This propels you into web design without needing you to have the technical skills. This business package allows you to offer website design services for $600 and make a net profit of $300 per transaction. The dedicated supplier deals with the customer through the development stage, the delivery stage, and the after-sales stage.
2) White Label Video Production.  With this reseller website, you can offer whiteboard video production services. The service sells for $249 and provides you with a net profit of $163 per transaction. No production skills are required.
3) Resume Graphic Design. With this reseller business, you are able to offer a resume graphic design for $59 and you get to keep a net profit of $54 per transaction. No graphic design skills needed – comes with a dedicated supplier. This is in huge demand.
4) Facebook Page Apps & Design. This reseller site allows you to provide Facebook Page Apps & Design for $249 with a net profit of $216 per transaction. Orders & payments come already set up and there is a dedicated supplier.
5) Social Media Posting Reseller. With this reseller site, you can offer social media posting on a daily schedule for 1 month for $149. You get a net profit of $100 per transaction. No experience required. Comes with a dedicated supplier, and you can set each customer up on recurring billing.
6) Virtual Assistant Placement Services. With this reseller business, you can offer virtual assistant placement and services without any virtual assistant or administrative experience. It comes with a virtual assistant service for 40 hours per month at $200. You make a net profit of $100 and each customer can be set on recurring billing. Dedicated supplier provided.
7) Personal Branding Websites Reseller. This online reseller website allows you to offer personal branding for websites. The service is offered at $800 and you make a net profit of $400. No need to have developmental experience. The dedicated supplier deals with the customer through the development stage, the delivery stage, and the after-sales stage.
8) Mobile App Development. With this reseller business, you can provide mobile app development services without the need for app development experience or knowledge. The service converts an existing business's website into a functional mobile app for $1,000 and you make a net profit of $500. The dedicated supplier deals with the customer through the development stage, the delivery stage, and the after-sales stage.
9) Search Engine Optimization Reseller. With this reseller business site, you provide search engine optimization services to help drive traffic to your customer's website. It sells for $99 and you make a net profit of $94 per transaction. This is huge in demand due to the global use of smartphones and you can set each customer on recurring monthly billing for the services.
10) Email Marketing & Email Broadcasts. With this reseller website, you can offer both email marketing and email broadcasts without the need for email marketing experience or knowledge in the skills, subscriptions, or software used in it. You simply provide the service for $99 and make a net profit of $84. It comes with a dedicated supplier that can reach millions of customers and you can set each customer upon weekly or monthly recurring bills.
11) Facebook Ad Management Agency Business. For this reseller business, you are able to offer Facebook Ad Management Services through an "agency business" without the need for Facebook Ad experience. You provide the service for monthly management and optimization of Facebook Ad Campaigns for $149-399 and make a net profit of $99-269 per customer. With this program, everything is outsourced.
12) Shopify Dropshipping eCommerce Reseller Store. With this reseller site, you get a business website that sells Shopify Dropshipping eCommerce Stores. You do not need web design skills for Shopify to use this program. It comes with a dedicated supplier and allows you to offer these stores for $449 and you make a net profit of $249 per transaction. With this program, everything is outsourced.
13) Mobile App Store Optimization & App Promo Video Services. This reseller website gives you a business website that comes with a dedicated supplier that specializes in mobile app store optimization and app promo video services. The service you provide is to optimize apps in the Apple App Store or the Google Play Store. You charge anywhere from $59-159 and gain a net profit of $54-130 per customer.
Wrapping It Up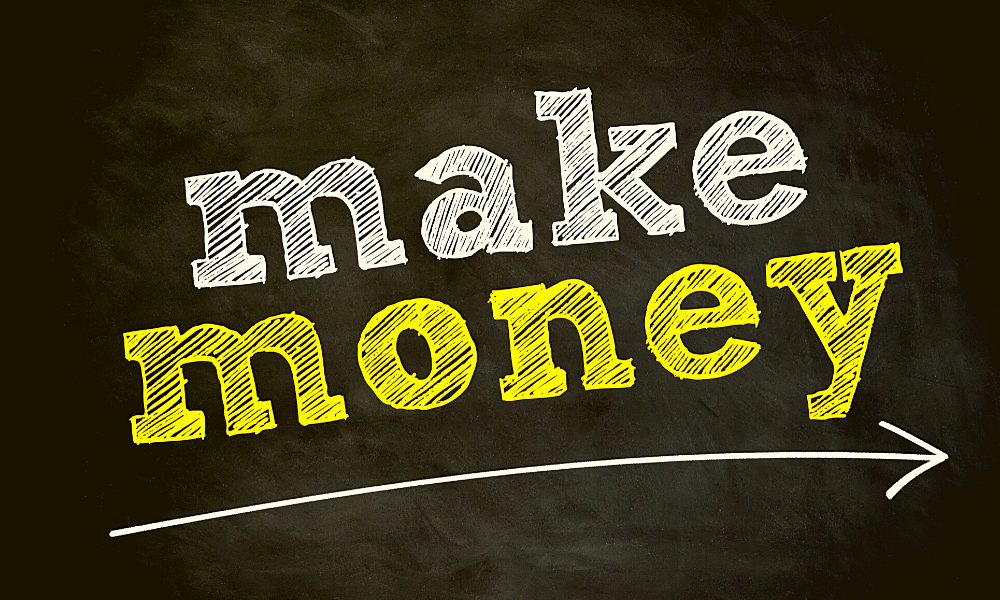 If you are looking for an easy way to make money online in less than 24-hours, drop servicing using a white label reseller program is the best possible route. Not only does it allow you to start a new income stream without the skills needed to accomplish said services, but all of the hard aspects of selling, such as service creation, delivery, and after-sales relations are dealt with by your dedicated seller. Drop servicing has high-profit margins, no inventory, and it works perfectly for hundreds of niche services that are in demand. Start Now!