Online arbitrage is a great way of earning money online these days. In recent years, changes and improvements in technology made those seemingly impossible things possible. Ten years ago, you cannot shop for items online without dealing with a lot of hassles. If you want to reach someone, you will either use email or the cheaper alternative: mobile texting. To pay for your bills, you need to go on billing centers and endure a long line. Ten years later, working online via freelancing is becoming the norm.
Freelancing became a huge thing when internet connection all over the world improved. In light of these improvements, new kinds of jobs are constantly being created. One of the most lucrative online livelihood right now is online arbitrage. Although it seems like a very overwhelming job, the concept is simple. Typically, online arbitrage is associated with Amazon sellers who are gaining profits by buying and selling. There are more kinds of products that you can try to arbitrage online to earn more income at home. An example of this is service arbitrage, which will be the main focus of this article.
What is online arbitrage?
Put, online arbitrage is like an ordinary arbitrage in all sense. You will buy a commodity from a different market and will sell it again for profit in another market. The only difference is that everything is done with an online platform instead of real-life marketplace transactions. With this method, you can make transactions even if you relying on your couch at home and eating your favorite food.
You can say that online arbitrage is a systematic "buy and sell" in which you need to get the right formula and skills to earn money. The official rule is to buy low from an online retailer and sell on a higher price to online places such as Amazon. Usually, Amazon sellers take advantage of the cashback sites to earn more money in this trade.
What is service arbitrage?
Service arbitrage, on the other hand, doesn't buy and sell products. Instead, you will be selling services for profit. This trade is possible by getting a client and outsourcing the job for a lower price to other freelancers. Although the concept is easy to understand, this job is not for everyone. It takes time, experience, and market skills if you want to succeed in this path.
For a lot of freelancers out there, service arbitrage is just a source of passive income. To quickly elaborate the cycle, we'll use an example for website development. As the middleman, you will have to create a profile on freelancing sites. Get a client who needs a website and seize the opportunity. Next, you need to find someone who will do the job for you at a lower price. When the job is done, you have to submit the website files to your client, receive the payment, and pay the freelancer that worked with you.
Who is Service Arbitrage for? These are for those who came from real-life jobs and don't have a skill that they can market online. For some freelancers, this is their way of accepting more jobs, even if they don't have much time to do additional tasks and responsibilities. Arbitrage opportunities might also benefit people who just started freelancing and are accumulating experience.
---
Start Your Own Online Arbitrage In 24 Hours
How does it work?
Here's an example of how an Online Arbitrage Service works in 3 easy steps:
1. You buy a Reseller Website from us and you drive traffic to it. You get an order for 800$.
2. You send the order to the supplier who fulfills the order for 400$.
3. You deliver your customer's order and make 400$ worth of profit by simply sending a couple of emails.
It is easy to make $2000 to $10,000 per month with 1 sale a day.
We only build reseller websites based on the niche that trade in Digital Services, like Web Design Services, App Design Services, Social Media Services, Digital Marketing Services, Graphic Design Services, SEO Services, Virtual Assistant Services, and Video Production Services to name a few.
Benefits Of Online Service Arbitrage
Set Your Pricing
Pick Your Niche
Pick Your Suppliers
Customer Satisfaction Guarantee
Supplier Takes Care All
Higher Profit Margins
Work From Home
See Samples For More
---
Things you'll need to start online arbitrage
1) A marketable idea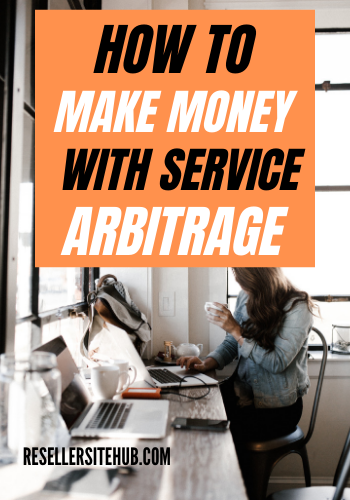 To start doing business, you must know what kind of business you're going to offer. If you're among the freelancers who outsource the work because they don't have time to do it, you already have your marketable idea. But for those who don't have any marketable skills, your marketable idea should be something in-demand in the freelancing market right now.
2) A profile in a freelancing site
Unless you're already a working freelancer, you need to create an account on different freelancing platforms. You should have at least one freelancer account to get contracts from clients. Another requirement is to create a client account, so you can outsource other freelancers to work for you. Use existing connections to get your starting contracts and build your profile.
3) Reliable service providers
Having reliable service providers is a crucial part of this business. Getting freelancers who can get the job done is essential. The biggest challenge here is searching for possible candidates and choosing the best match who can do the job. Fortunately, most freelancing platforms provide rating systems, response time, and language fluency, and availability, which is useful in picking candidates.
4) Time management skills
Because you outsource your contract to other freelancers, it doesn't mean that you don't have to work at all. You need to make sure that the contracts would be delivered on time. Since you'll be handing out the contracts to other people, you should keep track of everyone's progress to avoid problems in the end. This is where working on freelancing platforms as a client will be handy because the tools for time tracking and submission are usually provided.
5) Your website
Creating your website to promote your services is optional, but it's good nonetheless. That's because you'll still need to market your services and advertise yourself for potential customers. If you do this step, you might also consider getting a paid advertisement campaign.
6. Paid advertisement (optional)
Marketing yourself can be done for free: post on social media sites, contacting clients directly or using free chances to bid on free online platforms. These are all effective in some varying degrees, but believe it or not, free advertising will usually be buried along with other free self-promotions on the internet. Paying for online advertisement works better because your promotions are seen by real people who might need your services.
Six Easy Steps To Get Into Service Arbitrage
1) Research market demand and pick your niche
The online freelancing community offers a lot of skills in one big marketplace called the internet. You can offer writing services and video production at the same time if you have that kind of expertise. You don't even have to acquire the skills you market. But focusing on a niche will make your life a lot easier. It is recommended to at least know some things about your niche so you can work with both your clients and service providers more efficiently. As of now, the five most profitable freelancing skills are Virtual Assistant, Writing and Editing, Graphic Design, working on Spreadsheets, and Accounting. If you decided to run a virtual assistant business, you would be expected to work with entrepreneurs, coaches, authors, or small companies.
Virtual assistant tasks usually specialized in administrative tasks such as travel logistics, email services, and appointments. There are a lot of VA freelancers out there who already have some experience, which makes it a great pick. Another field is the writing and editing sector, where freelancers create content to be displayed for various media, usually for blogs and posts. Web content has been one of the biggest digital content on the internet. And because everything is fast-paced online, the amount of online content will never be enough. Graphic design usually involves creating digital art for media consumption. Some of the most popular tasks are creating logos or editing pictures for advertisement purposes.
As more and more startups will need their logos, you can expect more demand for graphic artists in the next few years, so keep this in mind if you want to pick this as your niche. Accounting and bookkeeping is another in-demand business in freelancing. Nobody wants to deal with those taxes and numbers. If they can give these tasks online, they will, and most entrepreneurs do. If you're going to pick this niche, make sure to get the best accountants or bookkeepers for the long-term. Your prospect freelancers in this field might be limited because most are already working on other businesses in long-term contracts.
2) Find your clients 
Finding the right clients will be one of the major tasks you'll ever do when working for a service arbitrage business. Creating a polished profile works wonders, so make sure to keep your profile up to date. It's also easier if you already have your own freelancing experience, or you have already established your brand. Now, to get leads, you might resort to free or paid services. When talking about free, you have two options: contact your warm leads or your cold leads. When talking about Warm Leads, these are the people that you already have connections with: family, friends, former colleagues, former clients, etc.
Tapping all your connections when you're just starting in freelancing is necessary so you can build your portfolio. You can get leads this way via word of mouth or via social media posts, where people you know will see your posts. Calling a cold lead means calling a person who is not interested in your product. Why would you make contact with people who might not need your services? Although it sounds counterproductive, contacting cold leads is usually one of the good sources of future clients. They might not need your services now, but once they do, your services will pop up in their minds, and they might consider contacting you.
3) Close the best deals
Even in online arbitrage settings, getting the best deals will be beneficial not only to you but also to your service providers. Only accept offers as if you're doing this for yourself as a solo freelancer. Take a moment and analyze each offer. If the budget is too low compared to the needed effort for the job, then it might be better to decline the offer.  Keep in mind that as the middleman, you're still responsible for the content submitted to your clients. You should always strive to help your client be successful in his or her endeavors. Only assign the deals to those you know can deliver adequately.
4) Make an offer to your service providers
Now that we have contracts to distribute, we have to find qualified people who can do the job. There are a lot of sites that you can use to find qualified freelancers. Most of these sites are free, but charge additional service fees after a successful contract was executed. Pay attention to this step because your service arbitrage business will be successful or not based on your chosen service provider. Fiverr is a site where people can create profiles and offer almost any service that you can think of for as low as $5. If you scored a contract that is easy to make, you can save your time and hire someone on Fiverr instead. If you want a more reliable platform, you can use the trusted and proven sites like Freelancer and Upwork.
Both sites established protective methods for both freelancers and clients. These sites also have a more robust portfolio system which shows other feedbacks from clients, as well as availability and scoring system. If you have the time, interview your applicants on Skype to check their language fluency and know more about their personalities. Next, you need to create an irresistible offer and convince a freelancer to work for you. If you want someone to respond to your job listings, tell them what you would expect in the project right away. Tell some details about the project, the more information, the better. Decent freelancers will usually avoid job listings like "writers needed! "Message for more details"
5) Supervise the workflow
Once you gather your team of freelancers, it's time for them to assemble and receive tasks. Meanwhile, your main task is to explain the details of each contract, set a deadline, and check on them every once in a while to see the tasks progress. It's a good habit to check on your freelancers, in case they are having difficulties to submit the project on time. Make sure to have a backup. In case you are expecting someone to deliver a task and that guy doesn't show up.
6) Deliver the work and get paid
The final task is not to deliver the work and get paid. To ensure the quality of the work submitted, check the output, and request revisions if necessary. Once the client releases the money, you need to pay to your freelancers. Paying on-time is a good habit as a client to build trust with your freelancers, in case you need their service once again in the future.
Read More :
Start a Business with White Label Website Reseller Program
What is a Website Reseller Program?
White Label Reseller Program We Offer
Become a Reseller and Make $5000 a Month by Reselling Digital Products
10 Reseller Programs That Can Generate Six Digit Income
Common mistakes in doing online arbitrage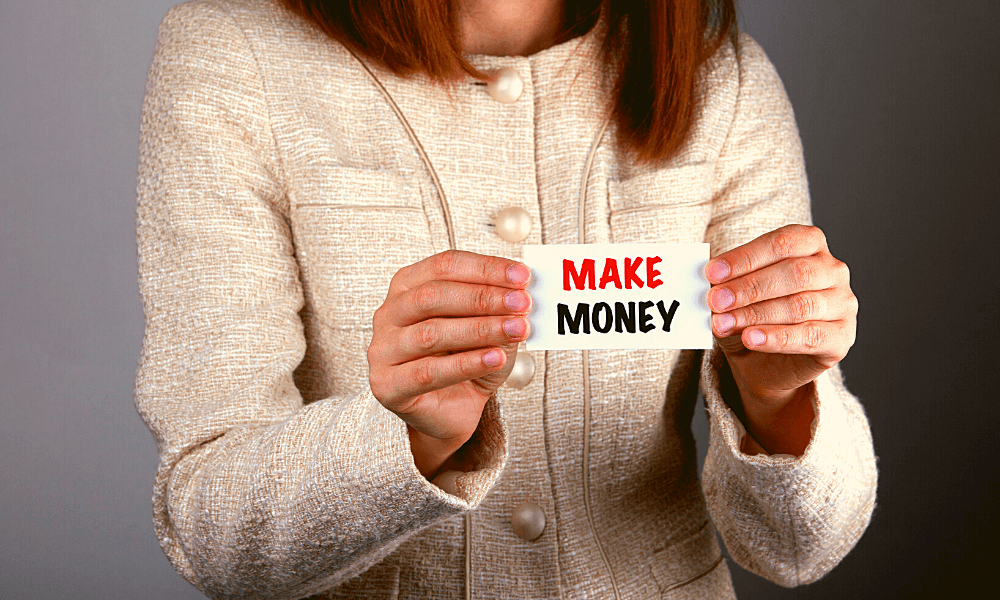 1) Taking more jobs than you can outsource
Those who are new to arbitrage service will likely get every opportunity they can have to get more earnings. After all, the hired service providers will do the job. If you're not worried enough and trust the ability of your freelancers, you can treat this job as a passive income. If there's something more unpredictable than a client firing a freelancer, then it would be the freelancer's availability. What if one of your freelancers became unavailable without a notice? Also, expect that the more jobs you accept, the more contracts are needed to be tracked. It's up to you if you're willing to work more to earn more.
2) Getting freelancers with low rates without enough research
If you're starting in this business, you might have the impulse to get freelancers that offer the lowest rates in your listing. That's understandable for beginners because the lower the rate is, the lower you'd pay and the more earnings you can make. You'll get more money in the short term, but you'll likely not benefit from it in the long run. Offering a reasonable price to a top-rated freelancer is still the best way to go. Giving the high-end projects to those who already have an excellent record will have more assurance that the project will be submitted on time and with the specified requirement. Make sure that you'll properly research your prospective freelancers to avoid any hassles in the future.
3) Submitting finished assignments without inspection
In a service arbitrage, unless you provided the details, your client will be assuming that the submission he or she receives is your work, which can be detrimental to your reputation. Make sure to check all the finished assignments early so that you can provide a chance for revision.
4) Constantly changing freelancers
Changing a freelancer can happen even in service arbitrage. There are times when some of your trusted freelancers find better avenues for jobs, decided to quit freelancing, or just vanished on thin air, never to be seen again. These are the times when changing freelancers might be beneficial to your business. But most of the time, continually changing freelancers can do more bad than good. Clients would want a reliable freelancer for long-term jobs. All the output should be consistent, especially the standard of the output is given. However, if you're not into projects that require a long-term commitment, this setup might not affect you greatly.
What if I feel guilty? 
One of the reasons why service arbitrage is not a popular option for a lot of freelancers is the "guilty feeling" There's a morally conflicting feeling that you're ripping off someone of his or her potential earning, but that's not the case. All the parties are benefited from this system, and there are three reasons why.
First of all, as the middleman, you have to have to work on finding clients and winning a contract, which is usually half of what freelancers often do on online freelancing platforms. By getting the deals closed and outsourcing the job, you can help in building the portfolios of other freelancers, assuming that you would be working on an online platform such as Upwork. In the meantime, the client will get the project done, and you will get your profit. Other issues you might encounter in doing service arbitrage As mentioned before unless you made it explicitly known to the client that you're outsourcing other freelancers to do the job, you might encounter problems with communication.
This is a common problem in service arbitrage. What if the client calls you and asks you about the progress of a project? Since you're not the one doing it, you'll likely not know the state of the project. To expand this problem, what if the client needs a revision, and he or she somehow needed to communicate the revisions to the creator of the files? These are just examples of the problems you can encounter in service arbitrage, which is sometimes unavoidable. The system still works, but you need to be prepared for more challenges and weather out potential problems early (like giving an earlier deadline than what the client is expecting).
---
Start Your Own Online Arbitrage In 24 Hours
How does it work?
Here's an example of how an Online Arbitrage Service works in 3 easy steps:
1. You buy a Reseller Website from us and you drive traffic to it. You get an order for 800$.
2. You send the order to the supplier who fulfills the order for 400$.
3. You deliver your customer's order and make 400$ worth of profit by simply sending a couple of emails.
It is easy to make $2000 to $10,000 per month with 1 sale a day.
We only build reseller websites based on the niche that trade in Digital Services, like Web Design Services, App Design Services, Social Media Services, Digital Marketing Services, Graphic Design Services, SEO Services, Virtual Assistant Services, and Video Production Services to name a few.
Benefits Of Online Service Arbitrage
Set Your Pricing
Pick Your Niche
Pick Your Suppliers
Customer Satisfaction Guarantee
Supplier Takes Care All
Higher Profit Margins
Work From Home
See Samples For More
---
Conclusion
Service arbitrage might seem like a weird concept at first, but it can be useful once you get the hang of it. You can get all the opportunities that should've been lost because you can't attend other projects anymore. This is also a great way to expand your connections. You can collaborate with the trusted freelancers on your future projects. As a final step to being a good client, leave a positive feedback to your freelancers profile if he or she did an excellent job. It doesn't matter if you are after a logo design, resume graphic design, website design, app development, search engine optimization, or email marketing.
With the right team of freelancers, you can deliver the best services, even if you are not knowledgeable. Thank you for reading this long article. I hope you found something that you can use in your journey to start a service arbitrage (if you decided to make one). If you want to know more about this kind of arbitrage, or other online arbitrage concepts, then feel free to check out some of my contents on the site. If you're up to start your own service arbitrage reselling other services please check our reseller business ready to go.