Reselling Business: How to Make Money Reselling Digital Services
Reselling business opportunities are a great way to start a home-based business. With no background in sales, you can still earn a substantial living in the reselling industry. One of the easiest and cheapest ways to make money online is by buying digital goods and services at a fair price and reselling them as your own for a profit. For most new entrepreneurs, creating a reselling business for digital services like web design and app development is a fantastic way to jump into the digital market.
Why? The opportunities around reselling business are endless and while it does take some time to automate the business and decide on what you want to sell, getting the business up and running is relatively easy to do. In this article, we are going to talk about what reselling is, what type of digital services you can sell, and how you can make money with your own reselling business.
What Is a Reseller Business Exactly?
While the actual definition of the term, reseller, is quite broad and covers numerous earning methods and occupations, the most commonly accepted definition is as follows. A reseller is a company or individual that purchases goods or services for resale rather than for consumption. Meaning, that a reseller will purchase goods or services with the sole intention of selling them to others for a profit by buying them at a lower cost and marking up the price during the selling process. As a reselling business, you are the middleman between the manufacturer of the goods or services and the customer or business.
This means that a reseller can be an affiliate marketer, they can be a wholesaler, or they can even be a retailer. For instance, retailers will purchase goods from a manufacturer and resell them to an end consumer in their shops, while a wholesaler will purchase goods for themselves and resell them to a retailer. As an individual, you simply purchase the goods or services you want to sell at a higher profit and then choose where you want to sell them, either through online channels or through traditional channels.

What Is The Difference Between a Reseller and a Distributor?
It is important to note that there is a difference between someone who is a reselling business and someone who is a distributor business. A reselling business does not hold any inventory or merchandise, as they simply act as the middleman between the manufacturer and the consumer. On the other hand, a distributor business will buy reseller products from the manufacturer and sell them to the end consumer by managing numerous resellers at the same time. A distributor business will physically hold onto the stock, incentivize the selling of the goods, and may provide branding, marketing, and labeling services to their resellers.
What Type of Reselling Businesses Can You Do With Digital Services?
When it comes to deciding on which reselling business to get into, you may find yourself having a difficult time with the choice. Why? The resale business model is limitless in scope and opportunity, especially when it comes to digital services because there are hundreds of channels you can use to sell digital products. Some entrepreneurs will sell through their own website, while others will use platforms like eBay and Amazon, and others will even sell directly through business-to-business or business-to-consumer platforms. While there are dozens of reselling businesses, here are the top nine that have digital products that are in-demand.
1) You Could Resell Web Design Services.
2) You Could Resell Video Production Services.
3) You Could Resell Graphic Design Services.
4) You Could Resell App Design Services.
5) You Could Resell Social Media Services.
6) You Could Resell Virtual Assistant Services.
7) You Could Resell SEO Services.
8) You Could Resell Digital Marketing Services.
9) You Could Resell Shopify eCommerce.
See Here Full List Of Our Reselling Businesses 
As a reseller of any of the above, you do not need sales experience or design experience. When you receive an order, you simply place that order with the supplier and they will take care of the rest, delivering directly to your customer. How? You use outsourcing business packages from companies like Reseller Site Hub to get the orders rolling in.
What Are the Benefits of Reselling?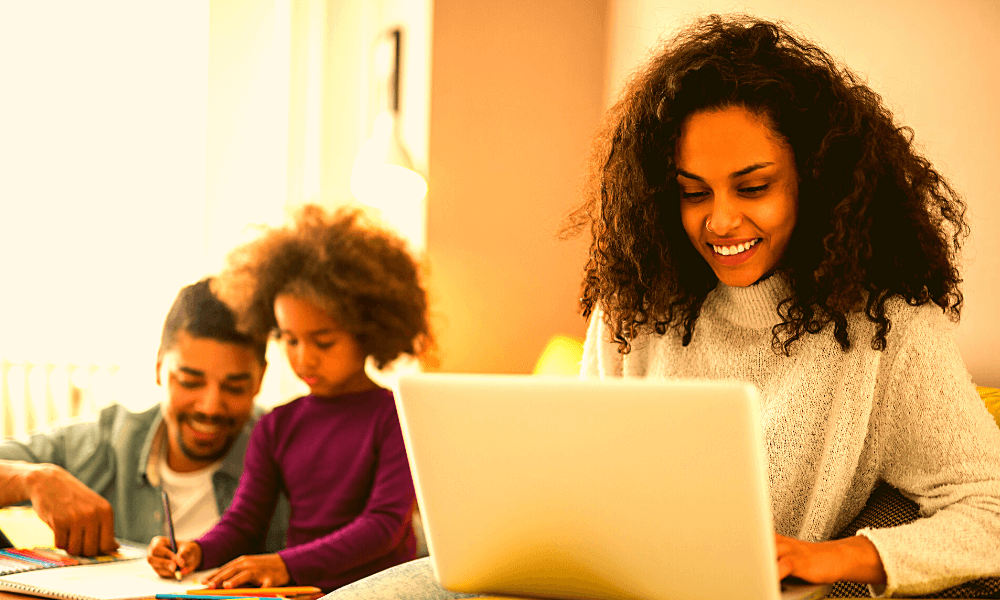 1. Getting into a reselling business is going to provide you with the freedom to save on costs. Unlike distributors, resellers are able to set their own price and with digital services, there isn't a high margin to uphold. You can buy the service that fits your reselling business at a fair price and then sell it at your own cost to make a profit. One of the best things about being a reseller is that if your go-to vendor is selling your service at a higher price than normal, you can simply shop around and purchase it elsewhere. You have total control of how much money you can make reselling because you control what you spend and what you sell at.
2. If you are looking to make money reselling but are worried that getting your business up and running is going to take a long time, don't worry about it. With a reselling business, you can start it up immediately, all you need to do is put the digital services up on the platform of your choice (or your own website) and automate the shipping.
3. You do not need to worry about stock and inventory issues. Resellers do not carry stock and therefore do not have to worry about using revenues to pay for overhead expenditures like stock management. You only pay for the services that your customers order, which allows you to start up quickly and efficiently on a lower-end budget and it reduces your financial risk. Plus, when selling digital services, you have an unlimited stock which means that it can be sold endlessly in so long as the service is in demand.
4. As a reselling business, you can expand and scale as fast as you want. Since you are in total control of what you are selling and how much you are charging for each sale, you can simply diversify your services. For instance, if you are a reseller specializing in digital marketing services for companies that involves branding, you can simply add-on search engine optimization services, email marketing options, or even go as far as offering graphic design services for the branding portion of your offers.
5. With digital services, your customer base can be as wide and in-depth as you want it to be. There are no traditional barriers such as shipping costs, customs, or geographical borders. The distance at which a consumer can purchase your product becomes irrelevant as anyone in the world can access you.
6. Once you have your reselling business up and running with automation, the entire process becomes very simple as your digital services can be sold at any time of day, processed at any time of day, and delivered at any time of day. You are essentially open 24/7 without limitations. Automate the transaction and watch as your digital services sell almost on their own. Yes, this means that you do not need to spend all of your time on the business, allowing you to enjoy your time.
7. Finally, you are able to set your own margins and price your services any way you want. This means that almost any reselling business should be profitable since costs are low and you set the sale price. The higher you set your sale price, the more you can make in profits. Just make sure to do some research on what industry standard pricing is, as you don't want to price yourself out of the market.
In the world of online business, reselling is the best way to make money as it has endless possibilities, little to no overhead costs, and you can do it from anywhere in the world. Read on to see why you should consider reselling.
Why You Should Consider Reselling Business!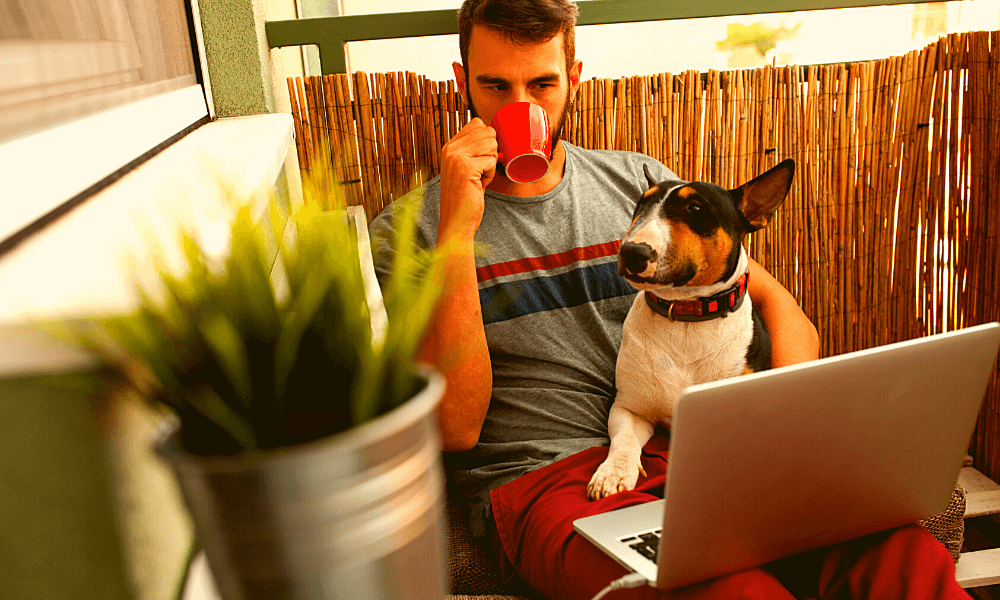 While providing your own services can be a great way to make money online, reselling digital services can often be a much more lucrative and enjoyable earning method and here is why.
• One of the problems with selling your own digital services is it requires a ton of time, motivation, and research. Not only do you have to create your digital services, market them, and create them as you get orders, but you have to spend a lot of time motivating yourself to get the work done. Individuals that have a hard time completing tasks, don't want to sit at a computer all day long, or would prefer to focus on the marketing side of the business, will be much more successful in reselling business.
• By reselling your digital services, you can keep up with the demand, sell more products, and never have to higher on staff to help you out.
• When it is done right, a reselling business can be very lucrative due to the fact that you control the markup value and have flexibility in what services you offer.
How Do You Start a Reselling Business?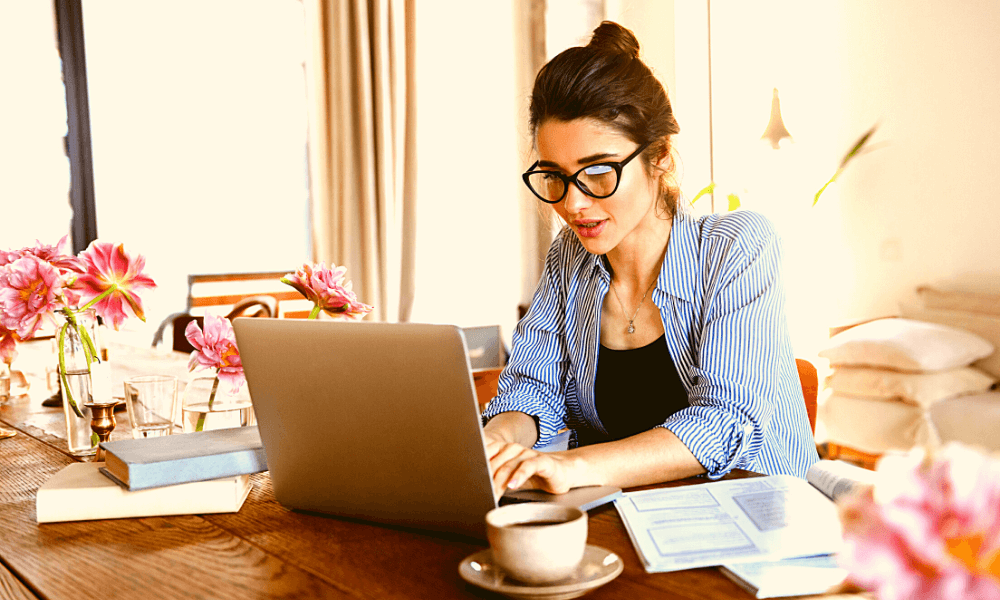 If you are looking to make money reselling digital services, but don't really know where to begin, here are a few pointers for getting your reselling business started.
1) The first step is to choose which type of reselling business you want to get into. Ask yourself if you want to purchase digital services from a supplier at trade prices and then resell these for a profit margin, or if you would prefer to sell sales to suppliers in return for a commission.
2) The second step is to figure out which industry you want to resell your digital services in. If you are passionate about web design or absolutely love how mobile app development works, consider these as viable reselling options. Ideally, you want to choose a niche that you are passionate about that is within a market that isn't oversaturated. Once you've decided this, you will need to do some research around the digital service you want to sell and which suppliers or manufacturers you want to work with.
3) The third step is to identify and understand your target market. Who are you planning on selling too, where are they located geographically, and what are they willing to spend to purchase your digital services? You will also need to identify which marketing methods work best with your target audience.
4) The fourth step is to check out your competition. You will want to look at how much they charge, what their profit margin looks like, and what the costs will be around keeping your business profitable and competitive. You will need to brainstorm up ways in which you can add value to what you are selling and figure out how to make yourself unique. Finally, decide on how much you are going to charge and whether you will upsell with other services.
5) The fifth step is to check to make sure that your reselling business will be viable. At this point, you should know how much it will cost you to purchase the digital services and how much you will sell it for. Use a spreadsheet to calculate out estimate sales revenue minus your total costs to work out the potential profit. Do not forget to add in costs like website hosting, advertising, and miscellaneous costs.
6) The final step is to either set up a website for your reselling business or choose to sell on a digital services platform. If you go with a website, you will need to register a domain and find hosting that will allow you to take payments and process orders. Regardless of whether you create a website or use a platform, once you have the digital services in your grasp, you can set them up and sell them.
Why You Should Use Our Turnkey Reselling  Business Websites?
When it comes to starting up a reselling business alone, there is a lot to learn and it requires a lot of motivation and dedication to get everything set up right. While many online sources will tell you that it is very easy to start the business, what they don't tell you is how much work is actually involved in getting the business up and running. You will need to:
1) Create a custom site for your reselling business. You will need to look at which companies offer website building and what features are offered with the website. Once you've decided on a website platform to go with, like WordPress or Shopify, you will need to come up with a good domain and purchase it. If you go with a self-hosted website, due to it being cheaper, you will need to find a website host that will publish your website online. Common tasks associated with this include.
2) Deciding on whether you will use an eCommerce platform or create a website from scratch.
3) Decide if you want to self-host and if you do, come up with a unique and catchy domain. You will also need to find a hosting company to publish your site.
4) If you create a custom website, you will need to have it designed from the ground up.
5) If you create a website through a website builder/design company, it will need to have a shop option, payment processing, automation features, and flexible plugins.
6) You will need to research suppliers and manufacturers. With the hundreds of thousands of companies out there that are selling digital services, it's going to take quite a lot of time to find one that is selling the service you want to sell at a fair price. Once you've found one, you'll need to reach out to them and negotiate the sale or an ongoing contract.
---
Start Your Own Reselling Business In 24 Hours
How does it work?
Here's an example of how a Reselling Business works in 3 easy steps:
1. You buy a Reseller Website from us and you drive traffic to it. You get an order for 800$.
2. You send the order to the supplier who fulfills the order for 400$.
3. You deliver your customer's order and make 400$ worth of profit by simply sending a couple of emails.
It is easy to make $2000 to $10,000 per month with 1 sale a day.
We only build reseller websites based on the niche that trade in Digital Services, like Web Design Services, App Design Services, Social Media Services, Digital Marketing Services, Graphic Design Services, SEO Services, Virtual Assistant Services, and Video Production Services to name a few.
Benefits Of Online Reselling Business
Set Your Pricing
Pick Your Niche
Pick Your Suppliers
Customer Satisfaction Guarantee
Supplier Takes Care All
Higher Profit Margins
Work From Home
---
We solve the hustle that is involved with starting up a reselling business, by providing you with a business in box solution. All of our digital services (SEE FULL RESELLER BUSINESSES HERE) are ready to go and provide you with everything you need to start making sales right away. This means that there is no negotiating on your part, very little customer contact, no need to create a website, and no research into suppliers (we have dedicated ones!). If you are looking to make money reselling but want to take the work out of it and reap the passive income, our reselling websites can make that happen.