Please tell us a bit about you and why did you decide to launch a dropshipping store?
Well I was looking for a part time income, something that I could run whilst still working full time.. And this has been perfect. Although there is work involved I can do it once a day for 30 minutes –1 hour usually. I deliberately don't check my email or orders during the day. I just login in the evening and get everything done at the same time every day. This works well.. I really wanted something that is scalable, so if it worked, I could duplicate, duplicate, duplicate.. that is why I chose eCommerce. Dropshipping is really the only way go in eCommerce when you are selling physical goods and the niche site I have works really well with Social Media Marketing.
 Did you have any experience with dropshipping or other online business before?
No I had no experience at all. I did not know where to start. So to have a site already set up to receive proceeds of sales was a big positive for me… because I could really concentrate on driving traffic to the site with the Social Media Marketing plan provided to drive sales.
It was important for me to see results early otherwise I would probably have given up.
 Why did you choose us?
Probably because it was an inexpensive way to get started with my online business and that I had a range of sites to choose from that were ready to deliver…so I could visualize how my business would work.
Why did you choose this niche?
Well the niche seemed very marketable and slightly comical which is important when you are targeting a very specific target market. However I have begun to understand that the marketing materials will work for a general sites such as Womens Fashion as well as a very specific site such as Man Cave decor. I plan to expand with up to 10 sites covering all niches that appeal to me.. Now that I have two successful sites under my belt, there are no limits in my mind.
What channels are you now generating maximum traffic and sales for you?
Well the Mancave site has done best with a boom in sales of up to 30 sales a day some days… However I am looking more seriously at reseller sites which offer digital services like my Video Marketing reseller site.. I believe that I can get some of these sites heading viral…
and the profit per sale on digital services is huge….and delivery is very fast. Being the middle man is the basics of any business and some of these reseller businesses return up to $500 for 1 sale. With 10 sales a day that would be a real boom, especially if you hit mass markets with Social Media.
 How does your store perform currently? What are the results?
We I started off with 1 sale in the first week. Then it trimmed up to 5 sales the next week. Now I am doing at least 10 sales per day and making up to $250 profit per day with 15 sales. Impulse buying is really easy to generate on social media and I don't feel like my dropshipping site has reached its potential yet.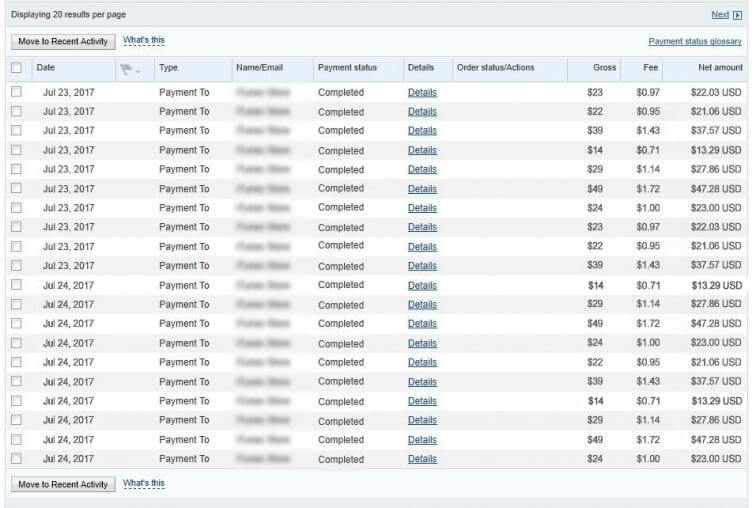 What did you do to promote you store?
I did instragam shoutouts, joined thousands of facebook groups and do a lot of broadcasts via email. There is so much more to cover too…It was a real learning experience having to follow some of the strategies in the marketing plan included with the site. However the strategies are easy to follow and there are a lot of tutorials. You can also outsource to suppliers on fiverr.com if you don't want to do any marketing yourself. I would recommend doing as much as you can yourself…you would learn the most this way.
 Do you remember your first order? How long did it take to get one?
Yes 1 order in the first week…with no marketing…now that I am doing a lot of social media marketing the sky is the limit. My goal was 20 sales per day for my dropshipping site and 10 sales a day for my reseller site, and I am almost there on some days.
What can you advise our readers who are just starting their own dropshipping businesses?
Be patient. Don't give up. And find what suits you in terms of Social Media Marketing then you will do well. This is not for everybody but if you get passionate about it, you will do very well… and it is so exciting that you can scale your success and use your learning on a basically unlimited amount of sites and niches. I plan to have 10 ecommerce dropshipping sites….marketing on a private blog network smashing social media then I want to build a portfolio of Reseller sites like my Video Marketing re seller site which nets me $163 per sale and I have done 3 to 4  sales a day a few time with not much work involved with execution and delivery because it is basically all outsourced.