Social Media Page Design Outsourcing Business
When a customer purchases a Social Media Page Design you simply place the order with the supplier who delivers the design directly to your customer leaving you with $94-$216 profit per sale…..with the highest profit product ($216) being the top seller and most customers ordering multiple services
What Type of Social Media Page Designs Are Being Sold
Facebook Page Apps
From the site:
'Our customized Facebook Page Apps make your Brand look highly professional at an affordable price. We bring your company brand, logo, colors, and message to a whole new level. A full package includes a one-page app, cover photo, and profile image. You can also add additional page features to a package such as a video, email forms, outbound links, and other widgets.'
Your Cost-$33
Your Charge-$249
Profit-$216
Facebook Cover Photos
From the site:
'A professional looking Facebook cover photo on your timeline makes an excellent impression on your customers. It is large and makes an impact at the top of your Facebook timeline which sets the tone for what your Facebook page is about. A high-quality cover photo is a must for anyone who is serious about projecting a professional image on Facebook.'
Your Cost-$5
Your Charge-$99
Profit-$94
Twitter Banner
From the site:
'If you are active on Twitter, a customized banner is a necessity. A great opportunity to promote your brand's message while keeping the look and feel of your social media branding consistent. We will design your banner and profile images by incorporating your logo, brand colors, products and company message.'
Cost-$5
Your Charge-$99
Profit-$94
YouTube Banners
From the site:
'If your business relies heavily on video, a slick banner is another incredible opportunity to stamp your brand message on YouTube. We create customized "YouTube Channel Art" banners which compliments all of your additional social media or website seamlessly by utilizing your company's design elements, look and feel.'
Cost-$5
Your Charge-$99
Profit-$94
Banner Ad Designs
From the site:
'Banner Ads are a great way to market and promote your product online. We can design customized ads for your next advertising campaign based on your brand colors, message or a special offer! We also design unique images that can be used over and over again in your social media posts. The cost is very cost-effective, based on the time it takes to create them.
Cost-$5
Your Charge-$99
Profit-$94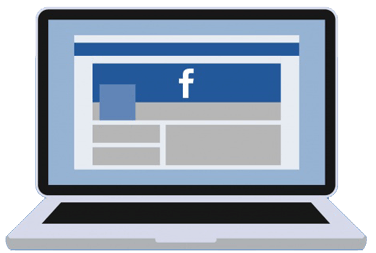 1. You buy this reseller site
2. You promote it with the simple marketing plan that we provide (that works)
3. You get enquires, they are easy to manage because of all info required from the perspective customer is simply laid out on the website.
4. The customer is impressed…then completes a purchase via PayPal and you receive the funds in your PayPal Account immediately, eg $249 for 1 service. (most customers will order multiple services.)
5. You then contact your supplier via email with the order details together with customers name and email address.
6. The supplier delivers the service direct to the customer.
You collected $249. You paid the supplier $33 to deliver the service directly to your customer.
Free Hosting Permanently
Because we own a dedicated server with space for 10,000+ websites, it's easy for us to keep all of your files on our secure server.
Social Media Marketing
Social media marketing is now the way to drive traffic. We use customized social media marketing plans to help turn our clients' interest groups into customer's.
Premium Webdesign
We not only design our websites to look great; we also design them to be easy to use on all devices from desktops and laptops to mobile phones etc.
Supplier Contact Information
We'll provide you with the suppler so you don't have to worrry about it.
Very Limited Time Offer $395