13 Types of Outsourcing You Can Start Now
Talking about " types of outsourcing," what are they in the first place? We live in a world where no individual or organization can even dream to make it big completely on their own.
Sooner or later, everyone needs help for one reason or the other; either the work they are doing is nowhere related to what they do, or the pressure to complete it is just too much, or maybe the workforce to complete it with the available resources is too low, or tens of thousands of other reasons that often turn out to be working in combinations with each other and as pressure to complete and submit the task keeps building up, the brain stops functioning and becomes devoid of any ideas as to how to tackle the situation.
Luckily, living in the 21st century is a guarantee that there exists a solution for almost everything in the world. In situations like these, the answer lies in a little something known as outsourcing business services.
WHAT IS OUTSOURCING EXACTLY?
The answer to the above question lies in its name itself- it is the process wherein one hires a third-party individual or company (domestically/internationally) like our company to take care of some activities on your behalf. The biggest reason to opt for our outsourcing services is that it allows you to focus more on the core competencies of your business aspects that you have kept in your hands all the while making sure that the services and skills which they are not sharp at are also taken care of by us in the best and professional of manners allowing you to grow your business in the best manner possible.
Why Outsourcing Business Services?
Outsourcing as a means and service in the modern world is a must-have for every industry and organization today. The reasons for the same are many, but the factor that trumps all of them is the fact that it saves tons of money- a factor that is motivation enough for almost anyone and everyone to start adopting the various types of outsourcing services we offer. At the same time, as discussed, it serves as a way for the organization to work and develop their core skills and competencies because it allows the management to allocate and spend the same resources on more important issues all the while allowing the rest of the work to be taken care of by our designated experts and professionals of the domain (by having them outsourced to us). If at any point in time you think that you can take care of everything by yourself, then you need to take a break and do some introspection and deep thinking because nobody in the present world is capable of doing everything on their own.
Don't believe me? Think practically for a second. How many things are there to be taken care of while managing a business these days without having an outsourcing business service like ours looking over you? One needs to first of all build and curate a website for marketing and all other official purposes. One needs to set up a response and telecommunicating team to take care of customer grievances. One needs to find a supplier to take care of the delivery system. One needs to take care of all the legal work that comes with the work.
One needs a graphic designing team that can take care of physical marketing and advertisement. One needs a team that can take care of the public relations over social media platforms and build & maintain your reputation and a ton of other works that all need to be taken care of in order to ensure that your ship keeps running smoothly over an extremely turbulent sea (referring to the competitive markets of today). Now just think with a clear mind whether you are capable of taking care of all these things on your own? Surprisingly, if the answer to that question is yes, then only 2 adjectives in the world can describe you- supernatural and foolish with foolish having more gravitas to it because not only are you putting your business at risk by managing everything on your own, but are also letting the opportunity to save and consequently turn down the opportunity to earn tons of money and bring profits to your name by hiring our services. Having said that, let us take a brief look at various types of outsourcing services that we can offer you to make your life easier. SEE THE FULL LIST OF OUR OUTSOURCING BUSINESSES FOR SALE 
Read More :
Start a Business with White Label Website Reseller Program
What is a Website Reseller Program?
White Label Reseller Program We Offer
Become a Reseller and Make $5000 a Month by Reselling Digital Products
10 Reseller Programs That Can Generate Six Digit Income
Types of Outsourcing Services That You Can Start In Less Than 24 Hours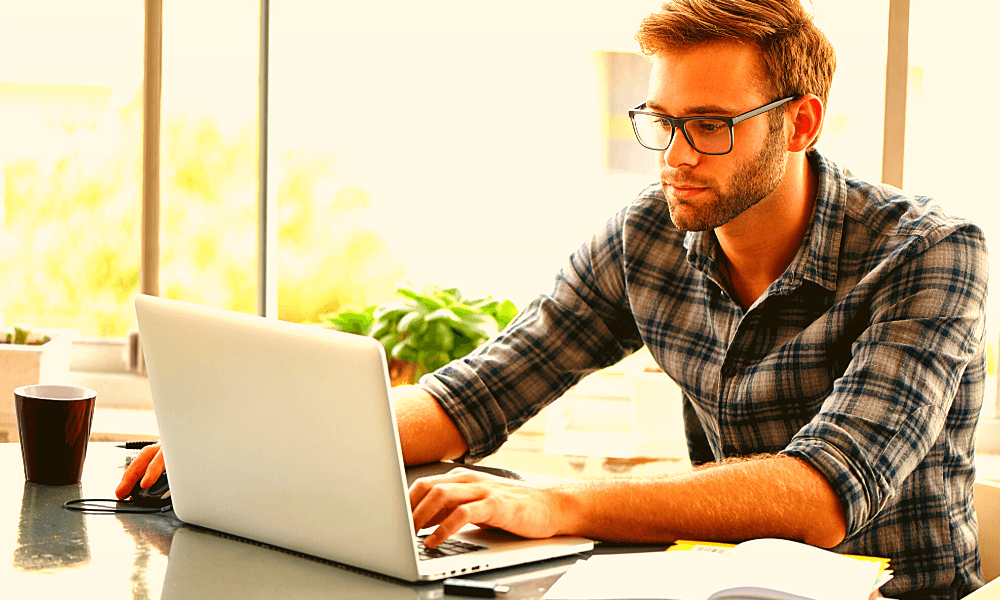 1) Web Designing Outsourcing Business
Websites are what makes the first impression for your business, which is why it is more than imperative that the frontal-face and the selling face of your business are always at its best. The thing with designing one, however, is that there are tons of aspects associated with it and having an in-house team to take care of the same is always going to burn a hole in your pockets in terms of money, which is why the best course of action to take care of your website is to make use of outsourcing services.
You can outsource your website design needs to us and we were an assortment of outsourcing services in itself further forward your requests to the desired company. What you get in return is a completely free domain, site hosting, SSL certificates, and free email hosting in the desired price (depending on the type of service and website you choose). If nothing, choosing to outsource your website needs is probably the wisest decision for your business for it is one of the most sought after types of outsourcing service at present. READ MORE 
2) Whiteboard Animation Outsourcing Business
Having a convincing narrative and elevator pitch for your business is the most crucial factor to determine the success of your business idea because unless and until one is able to pitch their idea to a client and convince them within a minute (because no one is free enough to grant more than a minute or two these days), one can very well kiss their chances of success goodbye. Also, living in a virtual world where people tend to spend more time online, it is only the best course of action to have a whiteboard animation that works as your elevator pitch that acts as the explainer for your business and service.
Having the proper set of lines that would act as your pitch is easy but putting it in a recorded manner that appeals to the customers is what the tricky part is. If you are having trouble with the same, you may consider it outsourcing it to us and we shall make sure that your pitch is pitch-perfect by making use of a consequent type of outsourcing service known as whiteboard animation. READ MORE 
3) Resume Graphics Design Outsourcing Business
Every industry and market in the current financial situation has become extremely competitive in terms of jobs. The number of jobs with companies has not gone anywhere but has only increased steadily over the years. It is just the demands and requirements of the companies that have evolved. They are always on the lookout for people with the perfect set of skills that would be fitting for their environment. As such, employees always find themselves failing at creating a good first impression.
While there are many ways to do that, the best way is to make your resume stand out from the crowd. But "how do you do that" is the next question. Well, one of the best ways is to make it appear and look eye-catching at first glance. But not everyone out there is a graphic designer and an artist. What do you in such situations? Simple, you just outsource us. The best answer is to seek the help of our resume graphic designer (yet another type of outsourcing service). READ MORE 
4) Social Media Pages Design Outsourcing Business
These days the world is all about social media. From killing time to making a network, from using it for casual purposes to using it to building a fortune, everything is directed and influenced by the amount of success it witnesses on social media platforms. The thing with it is that connecting with people is not the tough part, but rather communicating with them and pitching your idea. The same becomes a whole lot easier if your business page has a professional as well as an attractive look to it. From having an attractive cover photo to projecting a professional outlook, the social page reseller is the type of outsourcing service we provide that you need to adopt to make your uphill journey towards success easy and we can do exactly that. READ MORE 
5) Social Postings Outsourcing Business
The best tried and tested method to garner the attention of potential clients for your business is to have as much activity as possible on social media platforms because they act as the testimonials for your business and without any testimonials, not just clients but no normal person would be willing to go with your product at any cost. At the beginning and initial stages of your business, getting a high number of posts and testimonial reviews on your official business platform is next to impossible which is why it is best suggested and advised to let us manage your social media postings (a type of outsourcing business service we offer that is relatively new but in high demand). READ MORE 
6) Virtual Assistant Outsourcing Business
Apart from taking care of all sorts of things daily, there are a ton of other jobs to do involving management and miscellaneous such as taking meetings with important clients, customer service, grievance addressing, and whatnot. In an already busy schedule, it becomes really hard to squeeze things in giving space for virtual assistants to take care of such stuff for you. VA is a type of outsourcing that is a pretty new concept but is effective for it allows you to hire the best of professionals from remote corners of the world and let them do their job in the manner they see fit. VA's as an outsourcing service can also prove to be effective in the handling of all of your social media platforms. We can provide such a type of outsourcing service. READ MORE 
7) App Development Outsourcing Business
With phones becoming handier, quite a number of people find accessing a business website comparatively tedious, which is why having an app for your business containing the same information as that on your website along with a couple of extra features at the disposal is not going to hurt you but only going to work out for the best in the future. But building an app is a whole other ball game in itself and requires an enormous team of professionals working round the clock for months, maybe even years on end, thus only making it sensible to outsource the task to us and make use of our app launch resellers as the type of outsourcing and increase your list of potential clients. READ MORE 
8) Personal Branding Design  Outsourcing Business
One of the most important factors where a business should make use of outsourcing business services is building its brand name and personal identity because let's admit it; a majority of people don't choose a product because of its features. Most of them do so because of the person advertising, it is entirely responsible for the image of your business. Being a matter not to be trifled with and best left in the hands of our professionals, brand imaging of your business name and everything that goes with it should be simply outsourced to us. We would handle the same with the utmost precision and delicacy. READ MORE 
9) SEO Search Engine Optimization Outsourcing Business
What good is a business if it doesn't show up in the top searches of search engines? Think rationally for a second. A single search on search engines such as Google, Yahoo, Bing, etc. returns millions of results and not even a single person ventures beyond the first page of those results. So the relevant keywords when searched on these platforms must show your website as a plausible suggestion for the user in the first 10 links at least which is a lot easier said than done. One needs to identify the proper keywords that return your site as validated results and consequently create backlinks on them (links that direct people to your site). Instead of banging your heads on this, just outsource them to us and we shall use a type of outsourcing method that takes care of this need of yours that is guaranteed to show visible results in a short span of time. READ MORE 
10) Email Marketing Outsourcing Business
Reaching out to millions of prospects in a single day in a continuous fashion at the cheapest of costs is what email broadcasting as a type of outsourcing is all about. Creating and maintaining a database of tons and users is not just impractical but incurs a lot of costs as well, leaving you with just one option to do so- outsource it. Not a lot of businesses take email marketing and broadcasts seriously not realizing that it is the best way to keep following up on clients without having to call them and pester them every day is to mail them your idea and business details in proper intervals of time. This type of outsourcing services is offered by us and we can deal with email broadcasts curate texts of proper length and essence making sure that going through your prospect not takes up too much of their time and is intrigued by the same at the same time. READ MORE 
11) App Optimization Outsourcing Business
The thing with developing anything of consequence these days is that unless it is something unique, it takes quite some time before getting properly recognized. The same is the case with apps. If developing one is a tough job, then getting it recognized on the App and Play Store is no easy feat too. It is an outsourcing business service that needs some great localization and the minds of our brilliant PR workers working on the same making this a job that is best left in the hands of us. App optimization is exactly like SEO just with the difference in context. AO (App Optimization) has grown to be a crucial type of outsourcing in the current market channel and you can outsource it to us and be free from the worries of app optimization. READ MORE 
12) Facebook Ad Campaigning Outsourcing Business
Of all the social media platforms available in the modern world, Facebook accounts as the platform with the maximum number of users globally. With almost a quarter of the world population redeeming its services, it is the best way to automatically get in touch with millions of people instantaneously. If one analyzes the behavior of these people on the platform, they can come up with really unique ads that are similar to their likings and relate directly with your business.
But the bigger question here is whether you have the time and resources to conduct analysis on such a large scale and then come up with creative ads? Of course not. The answer then: a business like us that comes up with the ideal ad for the ideal customer thus giving your business opportunities a major boost. Facebook ad campaigning has proved itself to be one of the most successful types of outsourcing towards determining the success of a business. You can outsource facebook as campaigning to our experts. READ MORE 
13) Shopify eCommerce Outsourcing Business
Once everything has been set up and the business is off of its feet, it's finally time to bring your product and service to the market for the people to view and buy. But once again, your product making a significant impact on eCommerce platforms takes a lot of effort, meaning that once again the most natural course of action is to employ an outsourcing service like us that can create a site for you and also find a network of suppliers for your product. Our experts can build these sites from scratch by making use of Oberlo plug-ins (used on the Aliexpress website). This type of outsourcing to us ensures that your business has a proper domain for the sale of your services instead of having just a site for official and descriptive purposes. Check Out Our Ready To Go Outsourcing Business Services Here